"His baton technique is very good and his musicality outstanding"
Laureate of many international competitions and described by Maestro David Zinman as "a very talented musician, who has a much promising career lying ahead", the Swiss conductor and pianist Antoine Rebstein has already caught international attention.
Antoine Rebstein has worked with major orchestras such as the Konzerthausorchester Berlin, Tonhalle Orchester Zürich, Orchestra Sinfonica Siciliana, Orchestre de Chambre de Lausanne and performed in famous halls such as the Philharmonie Berlin and the St Petersburg State Capella Concert Hall.
In 2013, he gave his debut at the Verbier Festival with the Barber of Sevilla and conducted the New Year's concerts in Palermo in 2014, 2015 and 2016. In 2016, he was invited by the festival Va Jouer Dehors! to conduct the opera premiere of L'Ombra by Bottacchiari and in 2017, he conducted Carmen during the Rheinsberg Festival. In 2018, he conducted the production of Fidelio in the Sophienhöfe Berlin and will be leading the production of « Peter and the Wolf » at the opera of Lausanne in November of this year, as well as the French and Swiss tour of the L'Ombra production in 2020.
His multiple concert tours led him to Russia, Moldavia, Romania and Switzerland.
Since October 2009, Antoine Rebstein is the artistic director of the Junges Orchester der Freien Universität Berlin. In 2016, he founded the Kammerensemble Berlin and since 2019, he is the principal conductor of the Schmöckwitzer Orchester in Brandenburg. 

He is dedicated to the promotion of young talented musicians and conducted several youth programs internationally. In the Konzerthaus Berlin, he led multiple operas and concerts for young people in collaboration with the Komische Oper Berlin and recorded several CDs with the Konzerthausorchester Berlin and a youth symphonic orchestra.
Antoine Rebstein commenced orchestral conducting with Rolf Reuter (GMD Komische Oper Berlin) and Christian Ehwald at the Hochschule für Musik Hanns Eisler. His teachers include Jesús López Cobos, Leonid Grin, Neeme Järvi, Paavo Järvi, Ennio Nicotra and David Zinman.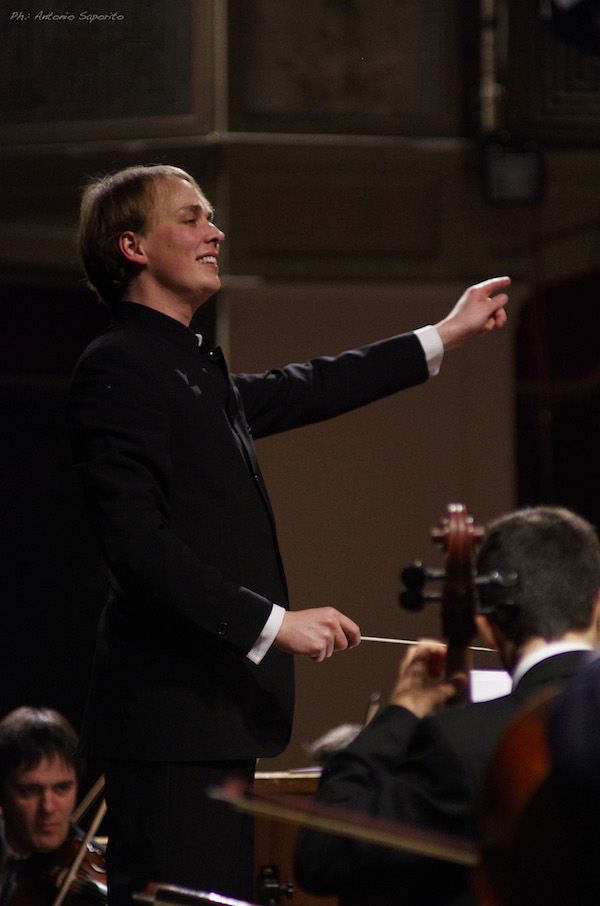 Antoine Rebstein started his career as a pianist, with Christian Favre in Lausanne, Prof. Galina Iwanzowa at the Hanns Eisler Berlin and Prof. Hans Leygraf at the Mozarteum in Salzburg, where he additionally studied choir conducting and art history.
As a pianist, he regularly gave concerts in the Wigmore Hall in London, Concertgebouw in Amsterdam, Tonhalle in Zurich, Mozarteum in Salzburg, and Preston Bradley Hall in Chicago and worked with conductors such as Matthias Bamert, Jesús López Cobos, Dmitrij Kitajenko, Yehudi Menuhin and David Zinman. He was invited by numerous festivals such as the Lucerne Festival and the Gstaad Festival.

Antoine Rebstein is laureate of many international piano competitions and distinctions, amongst others the Eurovision Contest, Prix Leenards, Kiefer-Hablitzel Prize, Prix Migros and Swiss Ambassador's Award for Young Musicians London, and is promoted by the Arts Global Foundation.
He recorded a CD of piano concertos by contemporary Swiss composers with the Zurich Chamber Orchestra conducted by Howard Griffiths.
After a severe recurring inflammation of his right hand, Antoine Rebstein specializes in the repertory for the left hand.
In 2006, Antoine Rebstein recorded at Claves Record the CD «Piano Left Hand Recital» honoured by a 5-Diapason Award, which obtained enthusiastic international press reviews. In 2007, Televisione Svizzera Italiana produced a large portrait of him with a recital and a program of chamber music. In 2018, he was featured in the ARTE production about the left hand piano repertory and last June, he performed the Piano concerto for the left hand by Ravel in the RBB Sendesaal in Berlin.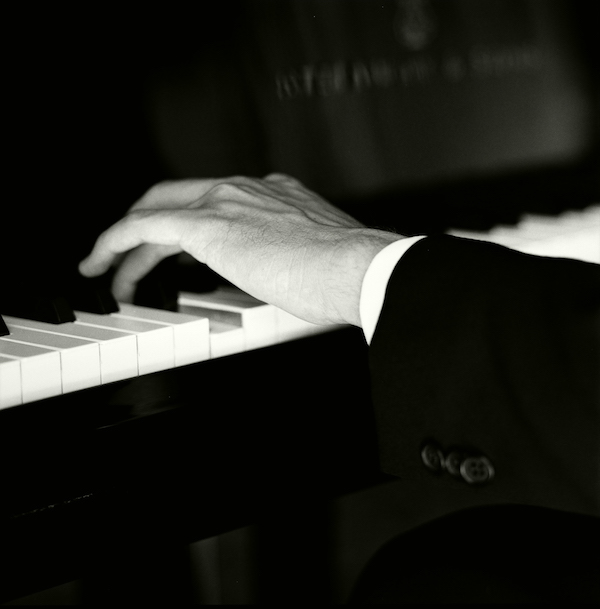 " Breath-taking attack, subtle pianissimi and transparent arpeggios confirm his masterly finger technique and body control. And added to this, an emotion, a total commitment and a vision worthy of the great masters. Exceptional! "
Fnac's favorite